In-house fulfillment with
Boxme's Merchant Plus Solution
Are you looking warehouse management system to do in-house fulfillment?

We provide warehouse management system for superior control over in-house operations and allows you to leverage our warehouses network, 3PL logistic partners and brands.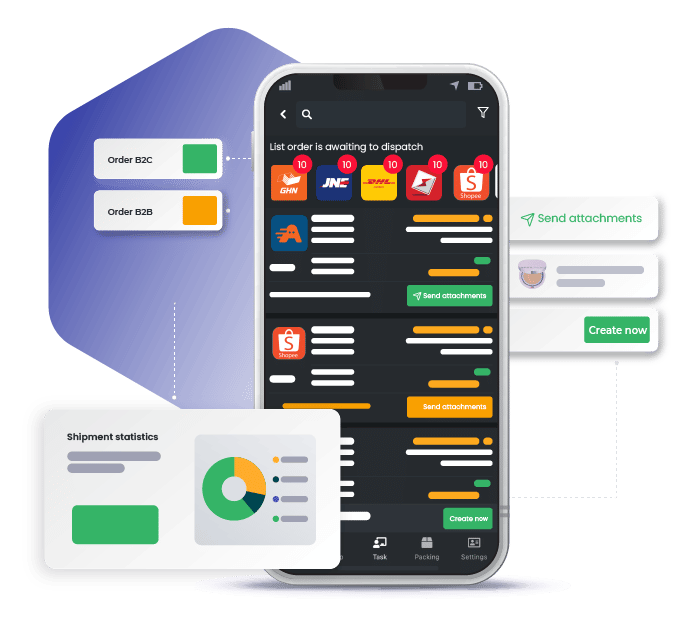 Advanced features made simple

B2B Fulfillment
You can seamlessly connect to retailers for EDI-automated wholesale and retail workflows, and print retailer-compliant packing slips.

Ecommerce Fulfillment
You can fulfill orders for online and offline channels to help you provide a consistent customer experience, regardless of where people buy your products.

Multiple Warehouse
We help you optimize inventory across our fulfillment network to improve delivery speeds and reduce shipping costs.


Multiple Delivery Solutions
Connected 50+ shipping companies and provide multiple shipping options (Instant delivery, Express, Standard, Cargo, Full-Truck…)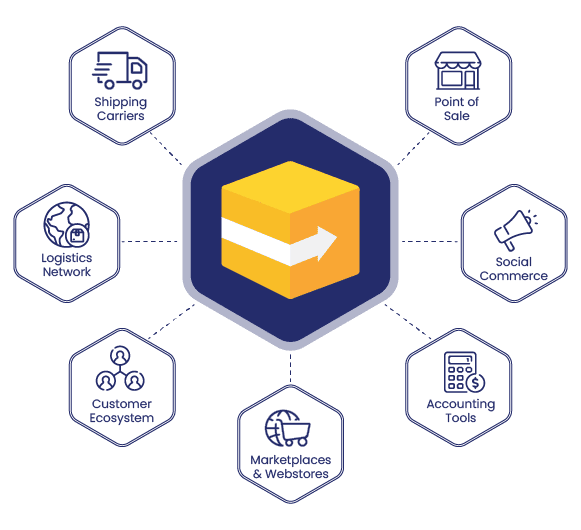 Connect all of your sales channels, 3PLs Logistic, POS, ERP…
Boxme's integrations with all major eCommerce platforms and marketplaces – including Shopify, Tokopedia, Lazada, Shopee, and TiktokShop – let you import orders and send data back and forth for a two-way flow of information.
Boxme's connected with 50+ shipping options – including Instant delivery, Express, Standard, Cargo and Full-truck service…. to help you optimize shipping cost.
Our expert team accomplishes in days or weeks what takes other providers months, and we'll create a custom onboarding plan based on your unique needs.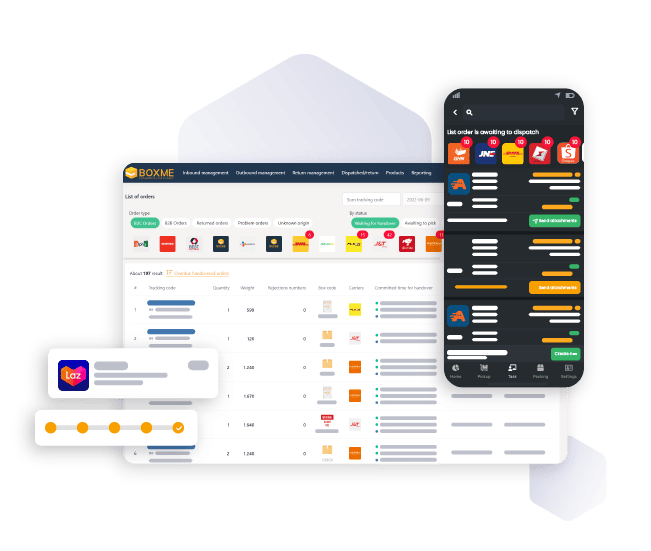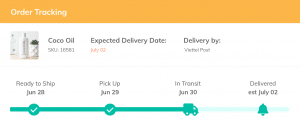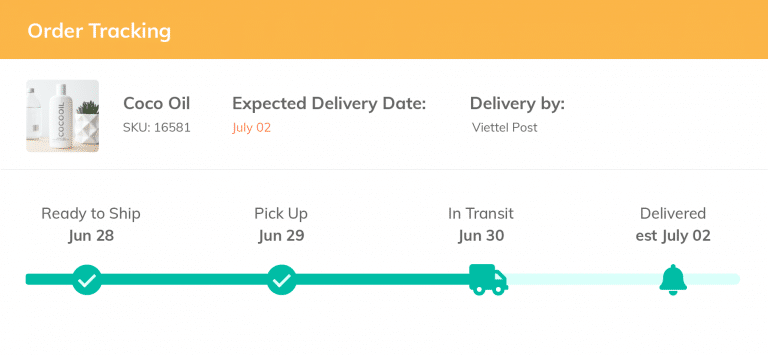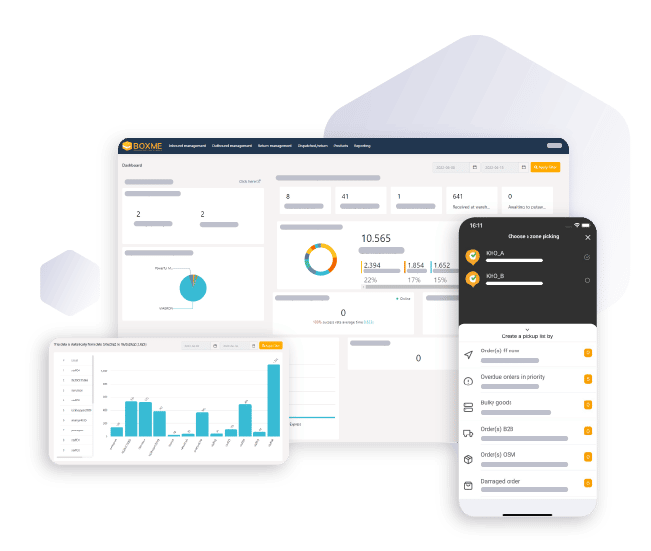 Resource planning & optimization
With an innovative digital platform, the warehouse can predict the number of orders, optimize picking and shipping the goods, and provide inventory receiving.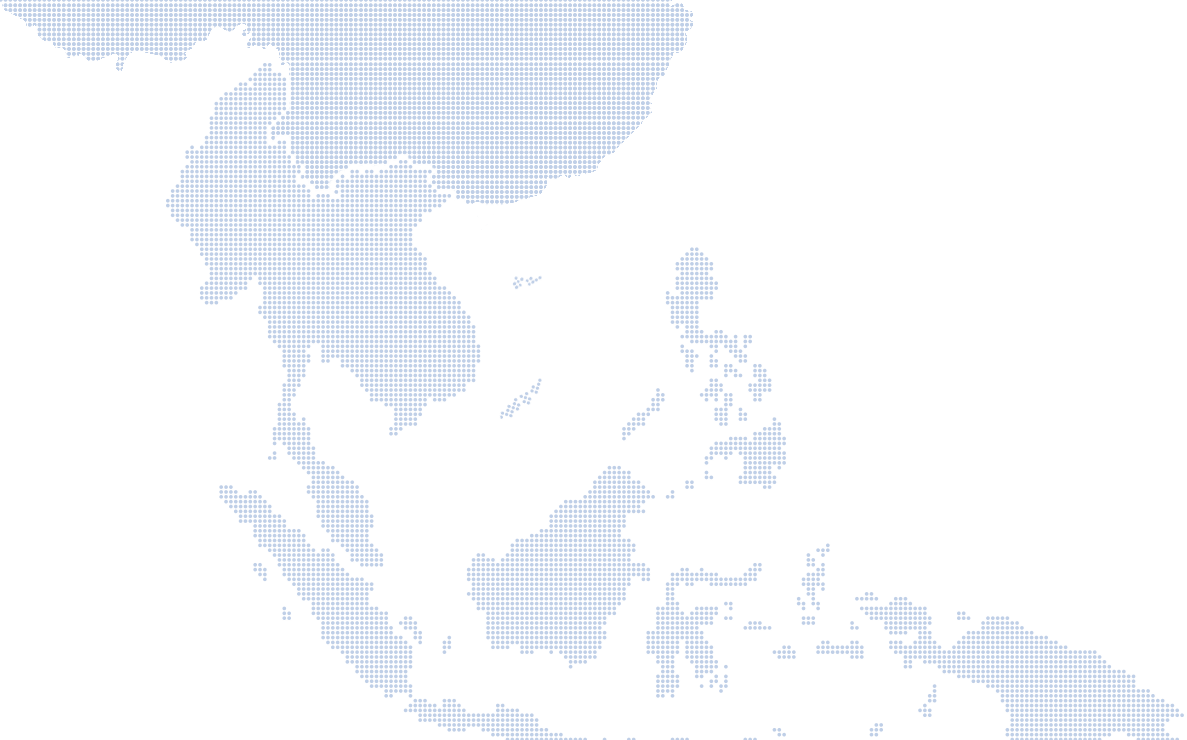 Join a world-wide network with flexible capacity
Not only can you power your in-house operations, Merchant Plus also allows you to leverage Boxme's global fulfillment network – including dozens of warehouses across the Vietnam, Thailand, Philippines…
Need a safety net on demand to handle peak volume? Leverage Boxme sites to split inventory when you need additional capacity.
Talk to an Boxme Expert and see the product in action
"Boxme Vietnam has helped us successfully run megasale campaigns with 10 times more orders than usual."
Ms. Nguyen Thu Hong.
CEO Thegioiskinfood.
"Working with Boxme has helped us increase profits, continuously optimize and cut costs throughout the distribution network."
Mr. Oleg Glushak.
CEO Prime East Company Limited.
"The reason why we choose Boxme is that their presence is also in Vietnam & Indonesia so we can still use the same company, same platform for the future fulfillment needs for all sales channels."
Mr. Alex Phelps.
Product Development Manager, PrimalHealth Ltd.