Regulations on goods stored at Boxme warehouses
The following regulations are applied to all goods stored at Boxme warehouses in Vietnam. For all goods that are not eligible, we will advise and take steps to fulfill (with additional fee) before storing or refusing to store.
General standards for stocks:
New, with original manufacturer's labels and tags.

Item has a minimum expiry date of more than 6 months. Cases with expiry date under 6 months will have to be confirmed by the seller.
Goods with full invoices and documents.
Goods with Vietnamese labels showing origin and ingredients.
100% of goods are counted, bonded and controlled.
Goods not on the list of goods banned from trading.
Standards for placing products on shelves:
Goods will be placed in a carton box or manufacturer's box to avoid dust.
Stored goods must be grouped into packs of 5, 10 for individual goods to facilitate counting (using elastic bands, harnesses).
Merchandise must be segregated by expiry date and goods with the same expiry date must not be stored in the same location.
Goods must be neatly arranged, erected in the prescribed direction to avoid water leakage or damage due to incorrect instructions of the manufacturer.
Place goods on shelves or pallets.
1. Regulations for cosmetics & supplement foods
a. Goods with faucet, screw cap, open lid
For this type of goods, it is very important to ensure that the product does not open and leak, to avoid damage during transportation and affect other goods in the order.
Regulation: The product must be sealed with the cap/tap or wrapped with shrink film before storing.
Flip cap: use tape in the open position to prevent the lid from being opened during transportation.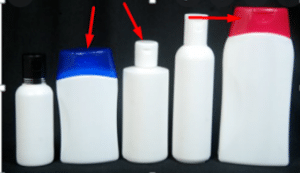 Screw cap/swivel faucet/tap with trigger: use shrink film, clear tape to prevent lid/faucet from unscrewing/rotating during transportation.

b. Imported goods, foreign labels
Regulations:
Goods must be labeled with local language sub-labels before storage and keep the original labels
Standards of sub-labels:
The size of letters and numbers must be enough to be read by bare eye.
Colors of letters, numbers, drawings, images, signs and symbols written on goods labels must be clear.

Goods must be labeled with the mandatory contents in local language as follows:

Name of goods, Name and address of organization or individual responsible for goods, Origin of goods, User manual and safety precautions when using (if any), production date or expiry date must be clearly stated, quantitative expressed in net weight or volume.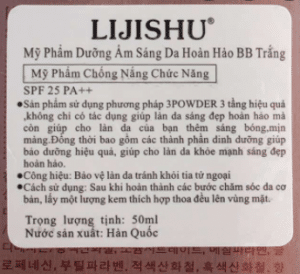 Label position:
Labeling locations must be confirmed by the customer.
Labels of goods must be displayed on goods and commercial packages of goods in a position that can be easily recognized when observed, with all the contents specified in the label without having to disassemble the details. parts of the goods and must not obscure the mandatory contents of the original label.
In case it is not possible to open the outer packaging, the outer packaging must have a label and the label must fully present the required contents.

2. Regulations on Electronics, Home Appliance products
a. Goods with handles (fragile, scratched), without manufacturer's box
Regulations:
Products inspected before storage must be intact, not scratched, dented or dirty.
Products must be sealed with air/PE bags (minimum 2 layers) and not expose the product to the outside, including pan handles, pot handles, ..
Stamp and barcode of products after sorting and wrapping
Placed in carton box.

b. Goods already packed in bales/boxes of the manufacturer. Boxme is only responsible for sending goods to customers, not for packaging
Regulations:
The appearance of goods must be intact, new, with no signs of deformation, moisture or damage
Products should be wrapped or placed with impact-resistant items (foam, foam, hard paper, …)
The quality of the box must be sturdy
3. Regulations for fashion goods, shoes, mattresses, beddings.
Regulations:
The product must be wrapped in a sealed box/bag and must not be opened, exposing the product to the outside or dirt, insects can enter.
Product appearance must be intact, new, not stained, dirty, torn shell, packaging.

4. High value goods (Electronic goods, refrigeration…)
Regulations: 
Goods must have labels and seals intact.
The goods box must be new (no scratches, dents, tears).
Read the external warnings (if any) before moving the goods to the storage location to avoid risks.

5. Regulations for physical combo products
Regulations:
Boxme must receive detailed instructions (Contents and images, videos) on how to handle the Combo: Stamp placement, requirements to pack products into the Combo, attached accessories, … before proceeding with fulfilling combo products
Combo packed goods must be handled completely before proceeding to Warehouse and brought to the shelf/pallet, not leaving unfinished causing confusion.

6. Regulations for Books/Publications
Regulations:
Books are not dirty, torn, curled edges.
Books must be sealed, wrapped in plastic or in full carton or PE to avoid dust during storage and packaging.

7. Regulations for Glass and crockery (fragile)
a. Goods that are fragile (glass, ceramics, brittle, hard plastic items,…)
Regulations:
Products must be pre-packed, intact, and will be checked inside if there are signs of doubt, old, torn, dented,…
The inside must be well wrapped with air bags or foam around the product
Insert soft paper inside the empty product
Goods in sets (including goods with many products in the same set, each product needs to be carefully wrapped with soft paper/cloth or explosive foam. At the same time, products put in the same box must be separated, anti-collision

b. Bottles and jars with fragile removable lids
Regulations:
The lid with the product must be wrapped separately with airbag/soft foam or paper
Fix the faucet with soft paper, then wrap 1 layer of PE (for goods with faucet, press cap)
8. Regulations for goods in whole box and separately received
Regulations: 
For products stored in two forms: Whole box and Separate, the original product box must be affixed with a distinguishing Label according to regulations to avoid confusion when storing.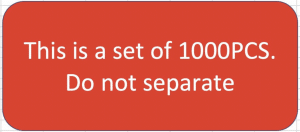 Products stored in the original box will have to be labeled with a new barcode for management (Different from the original barcode of retail products).
9. Regulations for dry food goods, confectionery
Regulations: 
Food must be guaranteed to be new, unstained on packaging, with original packaging and tags from the manufacturer.
Goods must have a minimum expiry date of more than 6 months.
Cases under 6 months will have to be confirmed by the seller.
Must be packed in bags/airbags/boxes/bottles and tightly packed, leaving the product unopened

10. Regulations for High-value goods
Regulations: 
New products.
The box is not dented or scratched.
Goods with clear labels, stamps must not be torn.
The goods must be arranged in the carton neatly, not out of the box, ensuring no dust, jostling or being pinched causing distortion when storing.